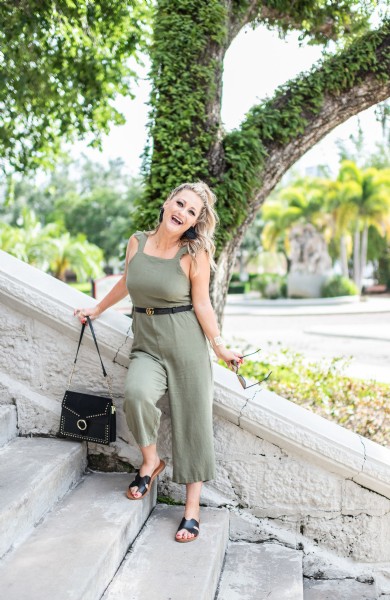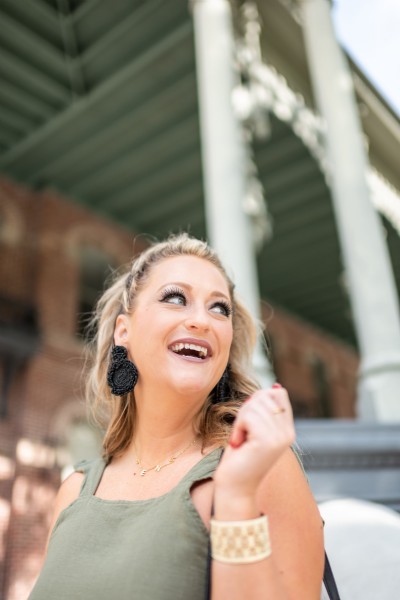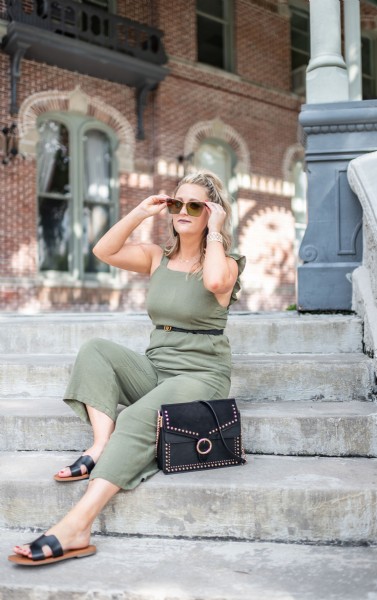 Photos by Christina Jones Photo
Liketoknow.it - Shop my look here
Shop my name necklace here and use code STYLEMYMIND for 15% off!
---
As my six year anniversary in Florida approaches I sit here and reflect on everything that has changed in the last six years. I think about where I came from and where I am now. Boy, oh, boy is there quite a difference. I have made a lot of mistakes in my life, but moving to Florida definitely was not one of them.
June 15, 2013
I set sail in my Nissan Sentra with Stella as my ride or die, & dad in tow with my junk. It felt so freeing to pack my stuff, and leave everything I knew behind for an unknown future. It's scary because I had no idea what was in store, but at the same time it was really exciting because it was something I never thought that I would do. I left my comfortable turtle shell and became a butterfly.
I lived in Jacksonville for a year and quickly learned it was not for me. It was hard to meet friends & the vibe just wasn't me. In June 2014 I moved to Tampa, FL where I have been ever since. I fell in love with this city. I have lived in multiple locations throughout the bay and have made a home for myself. I have made a ton of mistakes, but also made a lot of great friends and people I can even call family.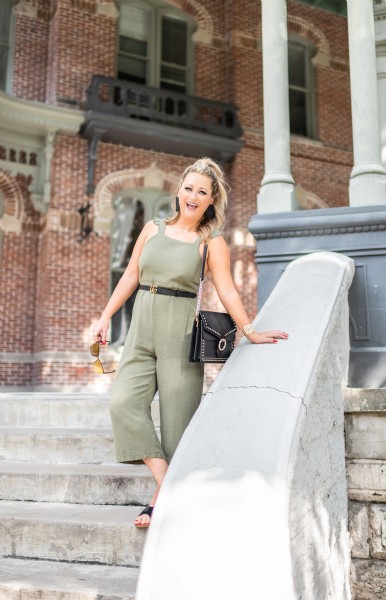 It's crazy to think I was brave enough to walk away from the whole life I knew to start a new one, but now I get so scared of the small, unknown parts of the future. The "what if's" haunt the heck out of me sometimes. What if he leaves me? What if I lose my job? What if I don't have the best shoes in the room? Why do we put so much pressure and worry on things that haven't even happened yet? Fear lives in the future, that is what we are afraid of. Instead of thinking about "what if" I am going to start thinking about RIGHT NOW. AM ok right now? Is anything wrong? Am I happy? Am I healthy? Is everyone safe? Do you have a job? Yes … ok so then why worry about something that isn't even happening at the moment. When we worry, we can sometimes manifest these bad thoughts into reality. But the good news is, we can also manifest GOOD thoughts into reality too.
Like I talked about in one of my previous blogs, Faith vs Fear, I talked about being thankful for things you vision but don't even have yet. Envision your life, what you want and what you expect for it and you CAN make it reality. However, if God has something better planned for you, He will make it happen. It's the most difficult thing in the world to completely give yourself, your mind, your thoughts, worries and happiness to God but it's also the most relieving. When you don't have to take on the pressures or stress of wondering, "Is this going to work out?," "Is this who I am meant to be with?" etc. Practice this. Take your negative thoughts, roll them into a fake, imaginary ball in your hands & throw it up in the air. Pretend that God catches it, & is doing something wonderful with your ball-o-worry. Then, you get to go about your day like nothing will take you down.
No one is worth your tears or worry.
Think about what you're thinking about today, the worry, the anger… are you going to be thinking about this in a month or year from now? So why you stressin' it boo? Why am I stressin' it? If it's meant to be, it will. A reason, a season or a lifetime… this goes with anything but mostly relationships. Not everyone is forever, I have said this many times. I never date someone with the intention or expectation of getting a ring on my finger because I believe expectations are the root of disappointment. I date for the present, what is going on now! I am a planner, but, somethings just aren't "plannable" ....like relationships. Even if you are married, nothing is ever promised.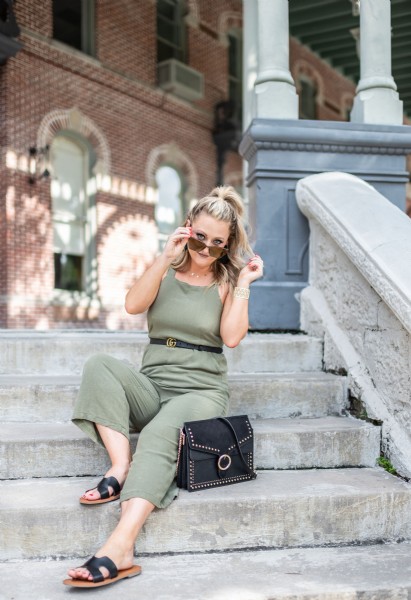 I am excited to announce, that I have suavely been able to talk my friend into selling her condo in NJ & have her come to live with me in Florida. She was in the same situation I was, friends all married, stuck in a dead-end job with winters that could kill. She came to visit & of course fell in love with Tampa. I told her that if it was meant to be, it would come easy & fall into place. AND. IT. DID!!!! She got a job fairly quickly & her condo is up for sail! She has cast her worries aside & is ready to begin a new life in Florida. I am so excited for you, Shea! Can't wait to be roomies!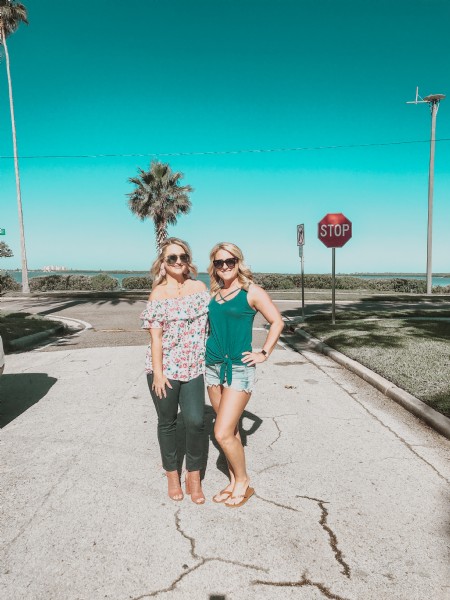 XO, Cheers!
Jenn