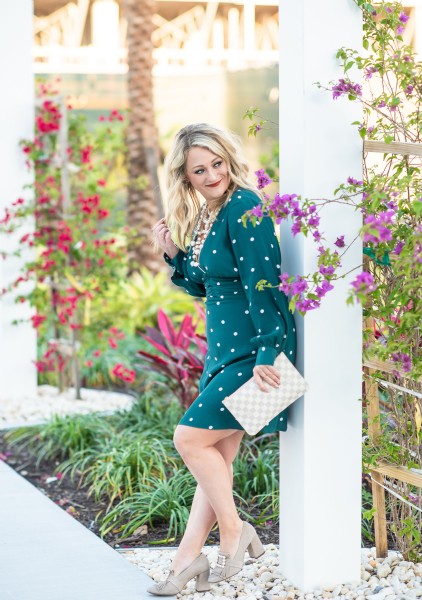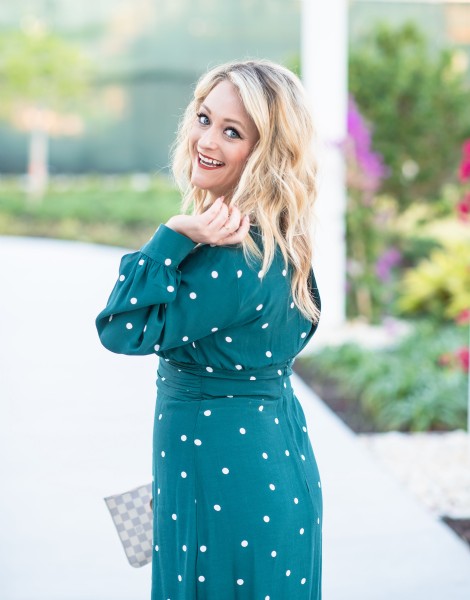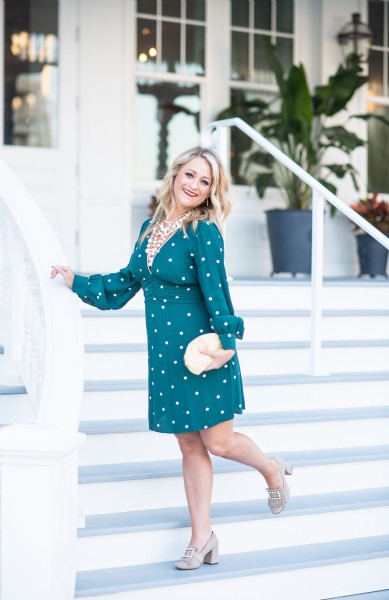 Photos: Christina Jones Photo
Location: The Belleview Inn
Look: ShopStyle
Makeup: Beautycounter

A few weeks ago I read this article from Sophia Bush who was on Anna Faris' PodCast "Unqualified" talking about her past relationships and how she settled and some of the biggest mistakes she made in her past. I read this at the most perfect time.
Reading her article I realized if I just look past the big differences like religion or political stance, I would be settling for the potential in the relationship instead of what it really is.
"What I realize is that I have to own my role in it, because more often than not, I have chosen to date the potential I see in someone and not who somebody is in this current moment."- SB
It's so true. We look at the men we are dating sometimes and make excuses or just say "he will change." People don't change, and more importantly men don't change because they don't like to admit their faults or insecurities. I have been described as intimidating because most women don't have their lives together like me. I make a lot of money, have my own place, my own business, can take vacations and have the freedom and finances to do mostly whatever I want. Well, most guys, like to be needed and when a woman doesn't need them it becomes a threat.
Bush shares that what she realized is that when someone, especially a man, tells a woman she's "intimidating," it really means he's "intimidated."-SB
It's not my problem that you have been with girls and I am a woman. I feel like at this point if this is how the other power operates I am fine being single forever. Sorry, but not sorry. I always say it's better to be wanted than needed. And in my last relationship this was true, because his ex wife was a money grubbing cheater who needed him but didn't want him. In the current situation he has always dated girls who needed him financially and emotionally because they were so insecure so it made him feel better about himself. I want to help someone be a better version of themselves but they have to WANT to be that version, if not you can't force it.
"And I realized that if I wasn't as patient with myself or as loving to myself as I've been with partners who just didn't, at the end of the day, deserve it...and again that's not a hateful thing, it's just to say like, 'You don't deserve this piece of me,'" Bush says. "That's OK, I f--ked up giving it to you when you didn't deserve it...and I don't deserve to treat myself that way either."-SB
Why am I going to give you the best part of me if I am not getting that in return? That is a clear waste of my minimal spare time. At the end of the day, I know who I am, I know what I want. You need to write your non-negotiables down and don't settle for less than that because I know people who have and now years later they are stuck. Don't let yourself get stuck with someone you already know isn't best for you. My favorite part of this article:
"I'm so unwilling to offer any of my limited free time to any man who isn't, like, the man. My girlfriend said this to me, 'No more princes. A man shows up as a king for you or nothing,'" Bush said. "And like, yeah, I built my own castle. I'm good. I don't need you for anything so you better be a value add." With that, Faris added, "Build your own ladder, I'm not growing my hair out."
And I will just leave it at that. Read the full interview here.
Xo, Cheers!
Jenn