**My Instagram was hacked at the end of last year and I have not been able to get it back from Instagram. It was very discerning, and disheartening so I pulled back from blogging. This is the first one I have written in almost a year. If you liked my old IG, you can follow my personal one @jenn_stylemymind.

Never in my life have I experienced something so spectacular. When MB told us she got us "super special wristbands" we had an idea what we were in for, but when we got there, it was so much more.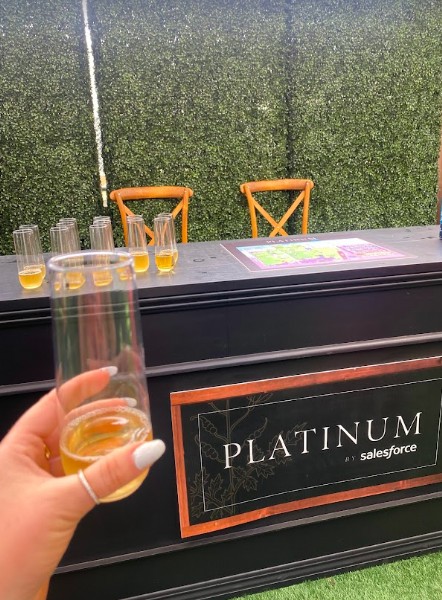 When you arrive, you get dropped off in your own private entryway and parking lot, "Platinum Parking". You walk into what can only be described as an Alice in Wonderland walk-way that leads you to a bar where you pick up your champagne for your golf cart ride to the actual venue. It was at this point when we really realized, the food and booze were completely FREE with this Platinum status. INSERT -OMG- FACE!! 
As you walk into the back of the Platinum area, there are private, air conditioned bathrooms to the left, alongside the concierge team and complimentary lockers. Across the way, is the VIP meet & greet access line with a current list of who will be there doing M&G's that day. At this point you can exit to the VIP Village area, or go upstairs to the VIP Lounge… which is where we first headed.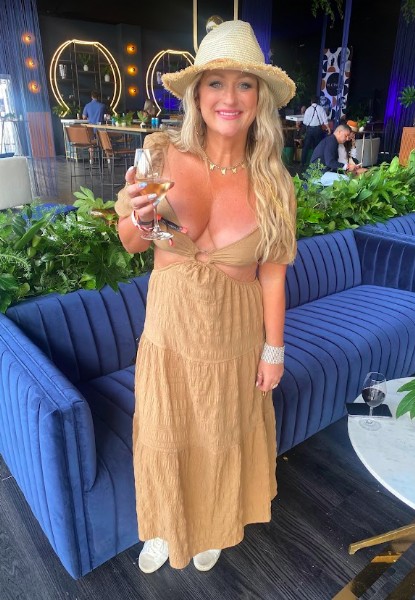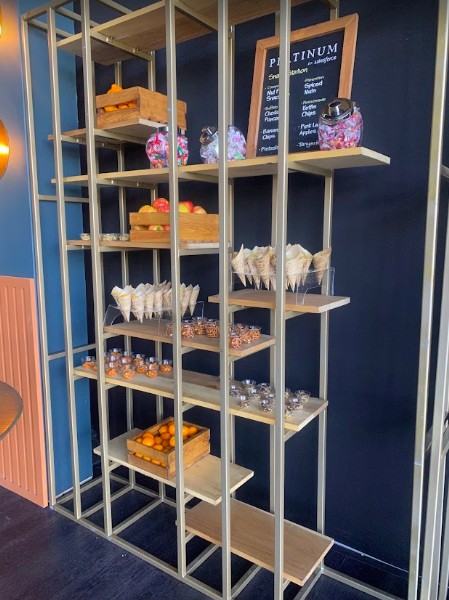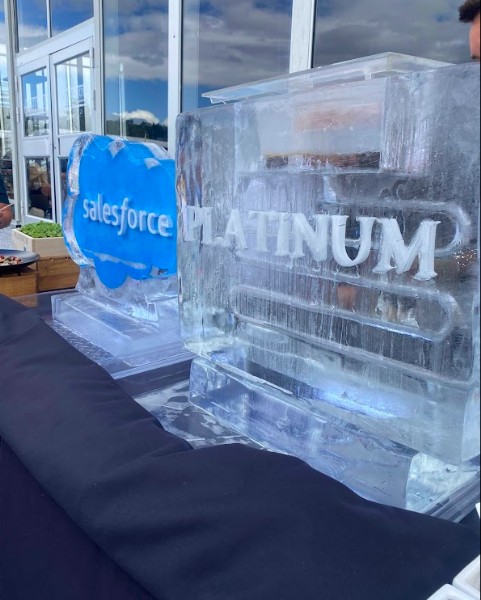 We were completely breathless and taken back by how perfect every single detail was throughout and made it come to life, and MaryBeth, our friend did all of that!! It was her vision, and it was pristine. It was like a modern meets 70s chill-lounge with blue suede couches, gold steel bars, hanging plants and "rain" falling from the sky. It was like being in the most classy rainforest you could imagine.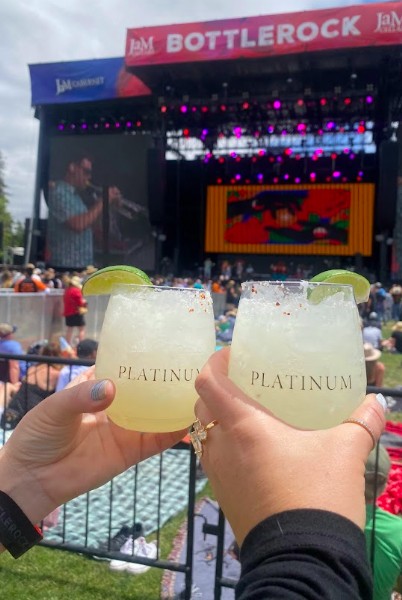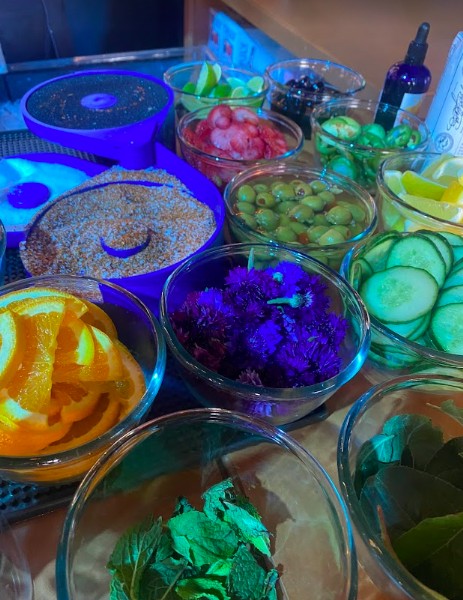 We immediately went up to the bar to get a drink. They have almost every and anything you wanted, complete top shelf! And they had a list of custom made drinks as well. We went with the spicy marg… and pretty much stayed with that the entire weekend haha. We tried a few other signature drinks but the spicy marg was where it was at. They had amazing, gourmet tapas throughout the whole weekend being served from some of the top restaurants in Napa.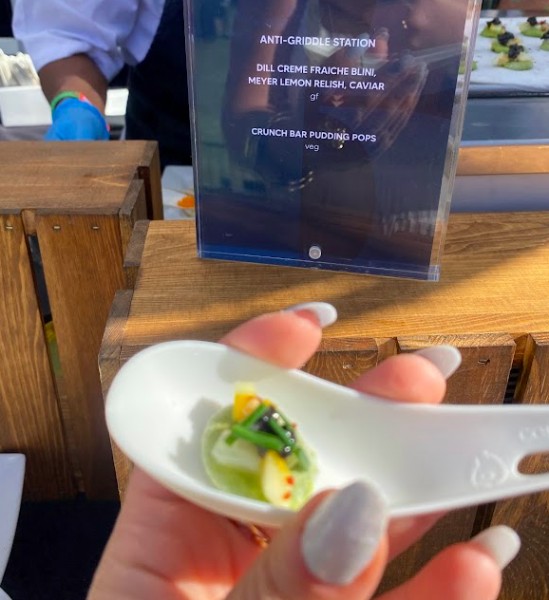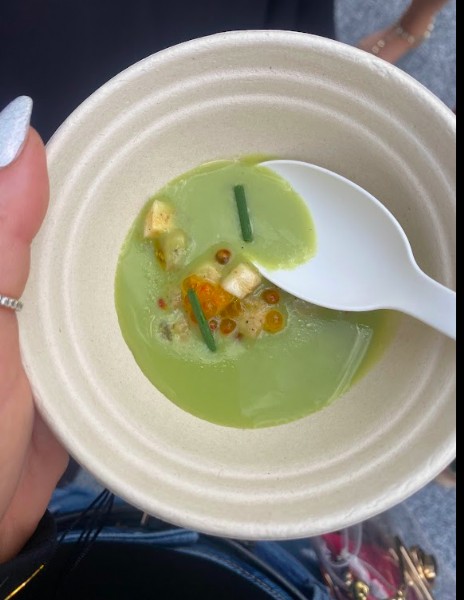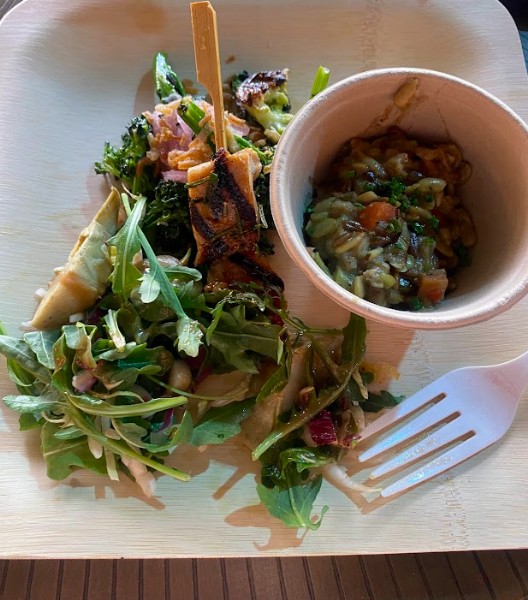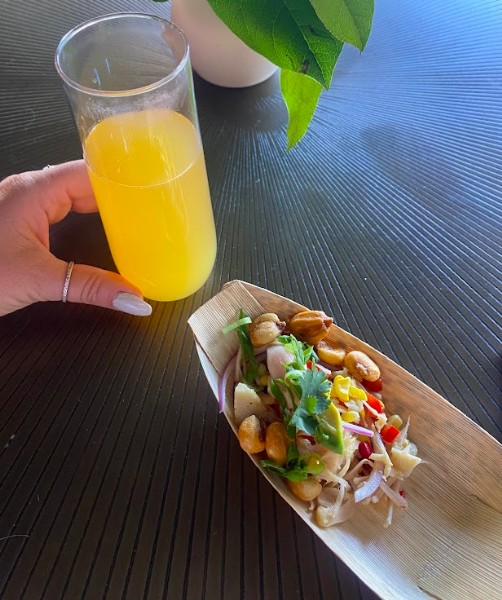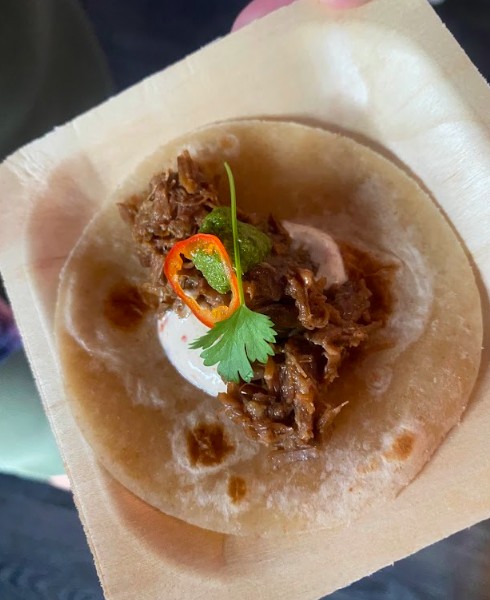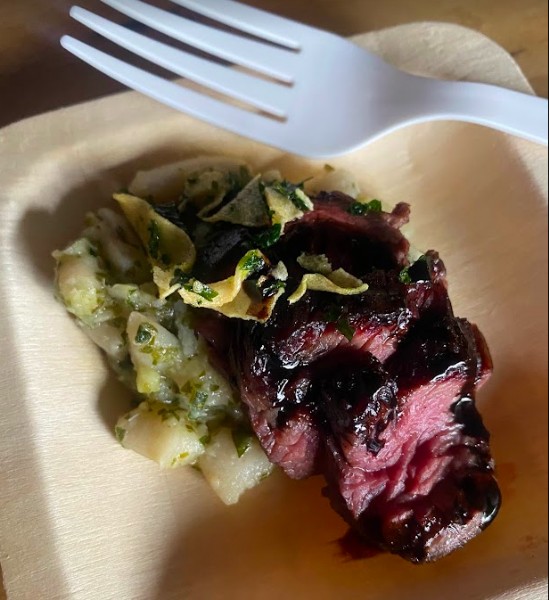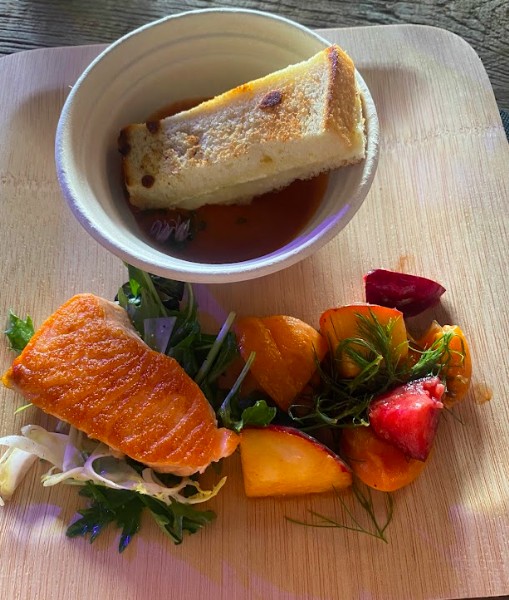 They offered limited spot wine and champagne tastings as well. We were lucky to try some pretty highend wines like "Scarecrow" which retails for almost $3,000. We were able to meet some really cool people too who we hung out with the entire weekend, sporadically. It's like about 200 of you in the Platinum area so it was not hard to run into each other each day!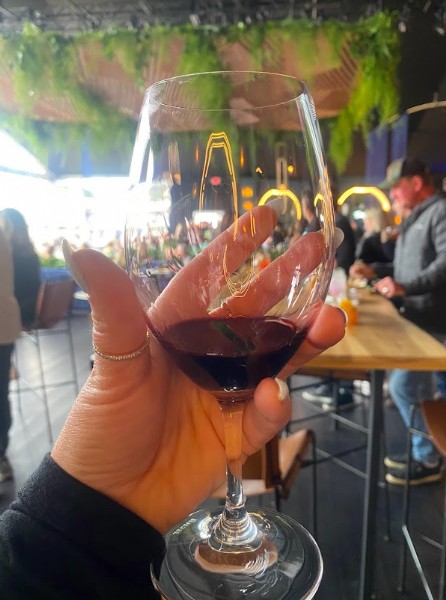 $3,000 bottle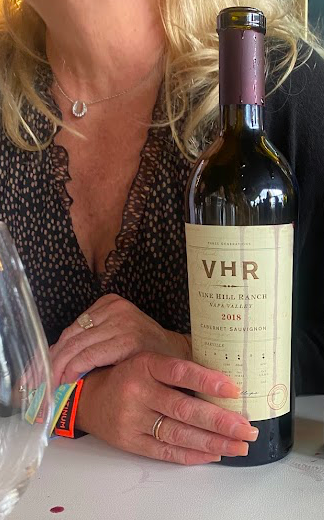 $300 bottle-- WAY better!
As for the actual shows, you had the option of two-three locations; on the stage, right in front of the stage, or back in the sound area (that's where the sound was the best obvi). I have only been that close to someone at a concert once, it was NSYNC and I got lucky. It was so cool being so up close and personal! We had our own sections, unlimited drinks, unlimited food… oh need a phone charger?? Sure they have that at your concierge area, as well as sunscreen or anything else you may need while you are there!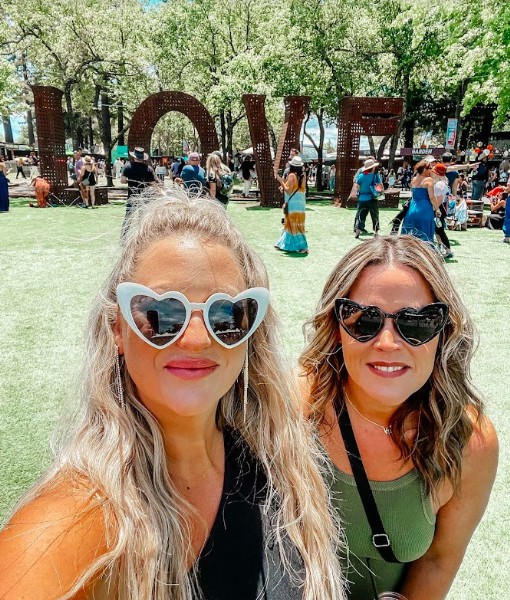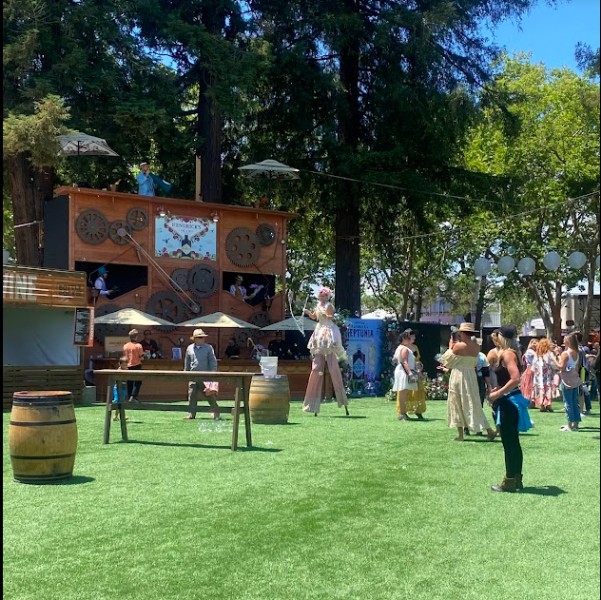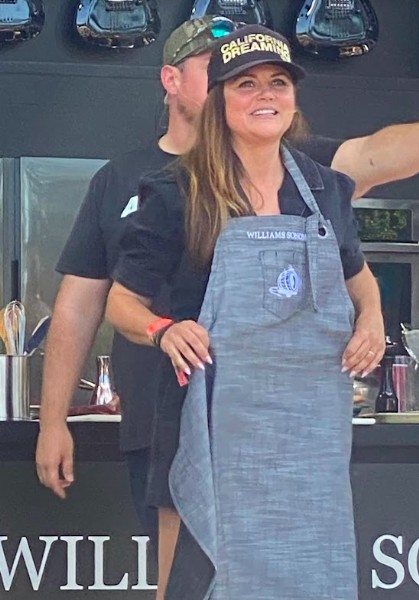 OH HEY TIFF, and LUKE COMBS!
Day two we decided to walk around a little more, so we ended into the GA section to an adorable culinary garden with a stage where people cook, and sing etc. But there were a ton of food options, alcohol choices and the custest photo-op areas! Like the Aperol Sprtiz section which was next to the coolest all-day-long "club" on Main St. which was draped with beautiful lights above the black street during night fall. Toward the back-end you could find the Truly area and stage where other performers were, as well as the JamPad which was a pop-up concert and party areas as well sponsored by JAM Cellars. There were 4 total stages with artists performing from 12p-10p every night.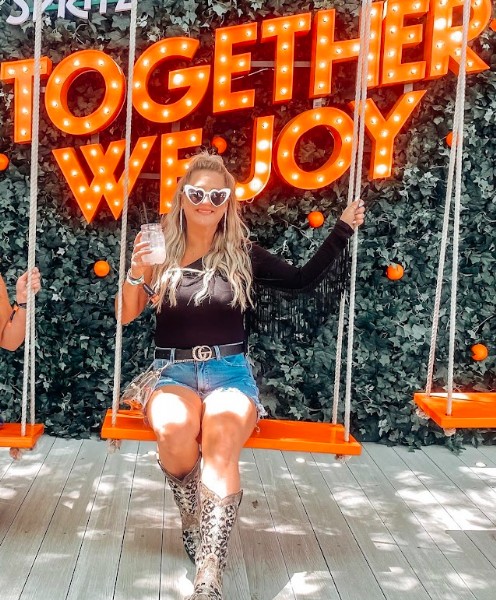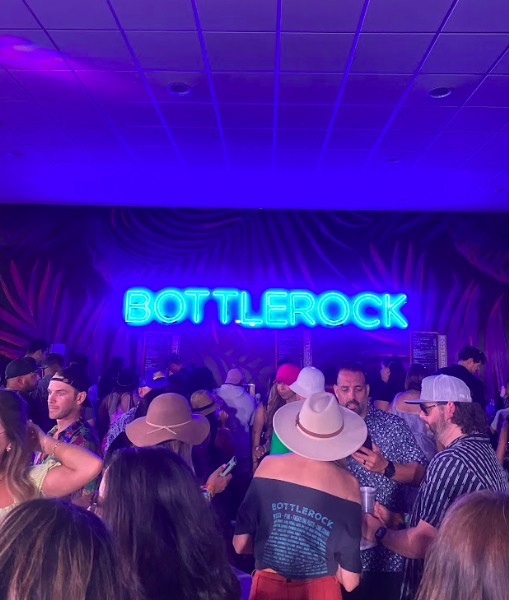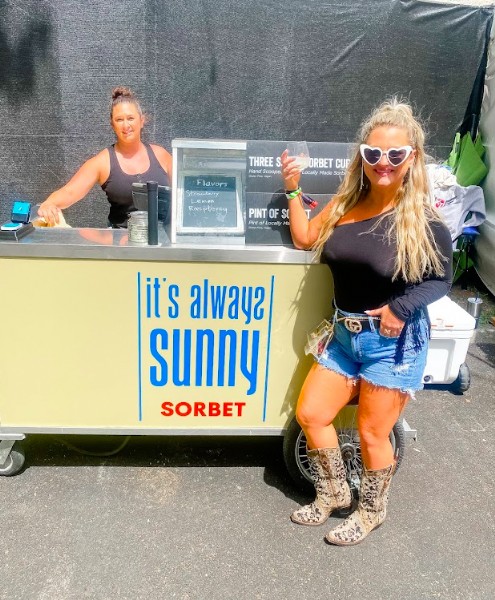 I have been in VIP before but nothing compares to this. I don't make money to buy a $6,000 Platinum ticket like this so I am beyond thankful to my friend for giving us a once in a lifetime experience… but now we are ruined haha! I don't know about going to a concert as GA anymore. It's like experiencing a private plane and having to go back to coach. If you have a chance, DO IT, buy the Platnium tickets, even if only for a day, it's so worth it.
ALL MY OUTFITS ARE LINKED HERE!
MORE PHOTOS BELOW.... check out my personal IG for more @jenn_stylemymind.