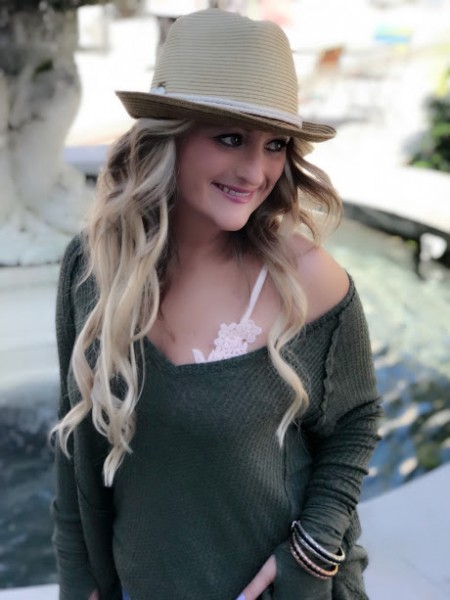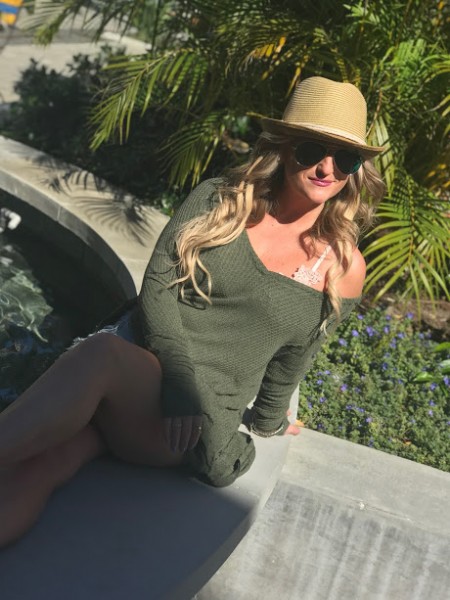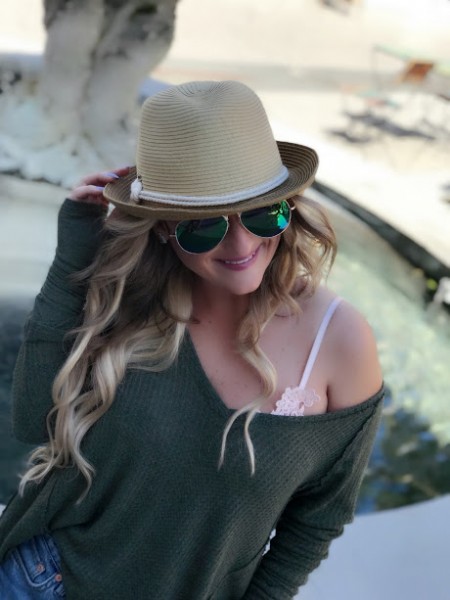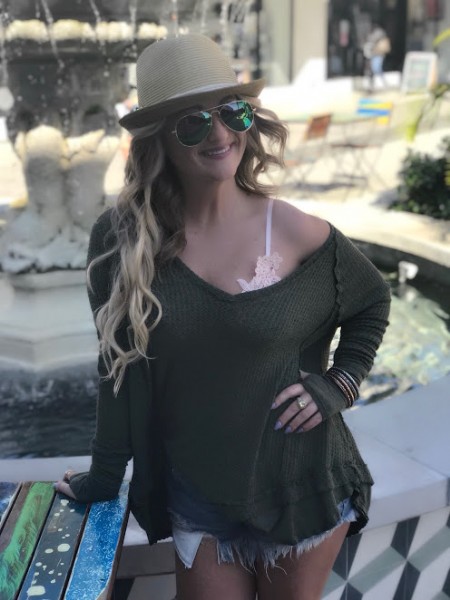 My fave blogger "Lipstick, Heels and a Baby" posted this Free People shirt quite a few times and I debated it over and over in my head and my online cart whether to order it or not. It was on MAJ sale at Macy's for like $40 plus my 25% off. The kicker came when I got a $25 Macy's giftcard, BUT, all the XS were sold out online so I actually had to go into a mall, mm hmm... I know right?! I found a few but only this one in XS. Luckily I love olive right now so I grabbed it. Here's my favorite things about it:
1. Thumb Holes
2. Light weight
3. Off the Shoulder
4. Extra Slouchy
5. Lazy Day perfection
I got the bralet on Amazon because the Free People one is $40 and I'm not into spening that on lingerie I will barely ever wear. I did get one in white too because they're only $10 and I am a huge fan of the peeping bralet these days.
I am also guilty of over buying denim. Any denim, short, long it doesn't matter. And when you find the perfect fit, you cannot say no. These are also Free People from Macy's but you can shop this whole look on the "Shop my Look" tab on the homepage. So I knew I made a great choice buying these because my BFF said "OMG your butt looks amazing in those shorts. You need to just wear them for the rest of your life." I felt validation.
I threw the hat on with this look last minute and glad I did. I think it gives it a little more daytime, comfy vibe, right? I love these aviator glasses because they fit my face so well. You have to be careful when buying this style, if they are too big they just look ridiculous. You have to find a pair juuuust right. These are from a local Tampa boutique but I linked like pairs on my "SML" page.
XO Cheers,
Jenn