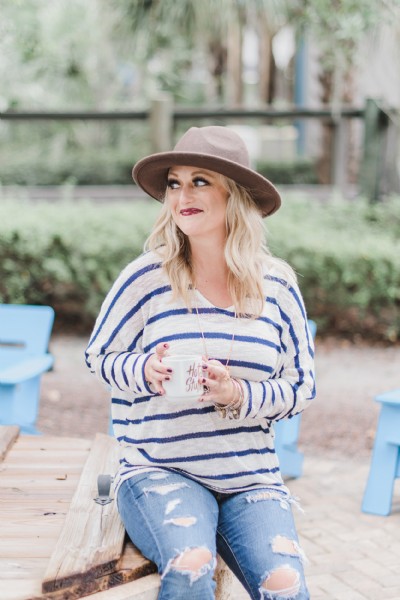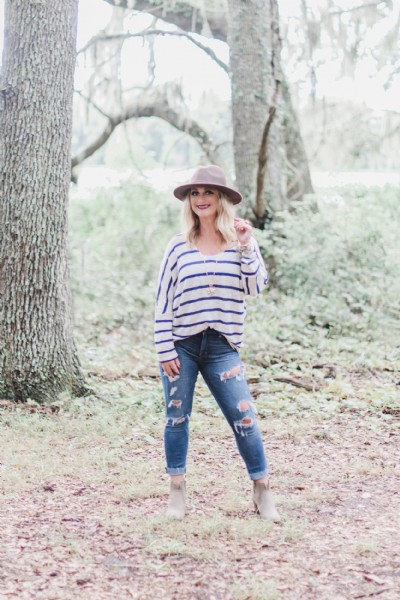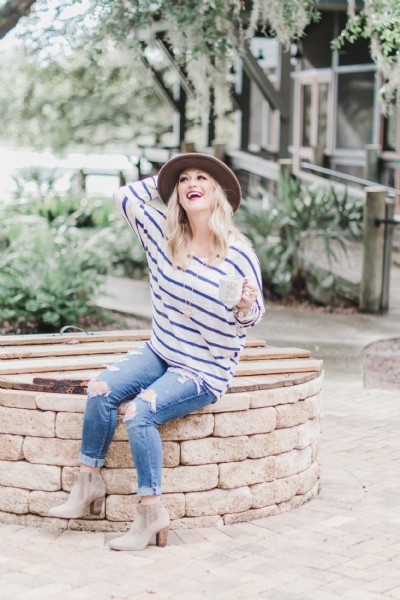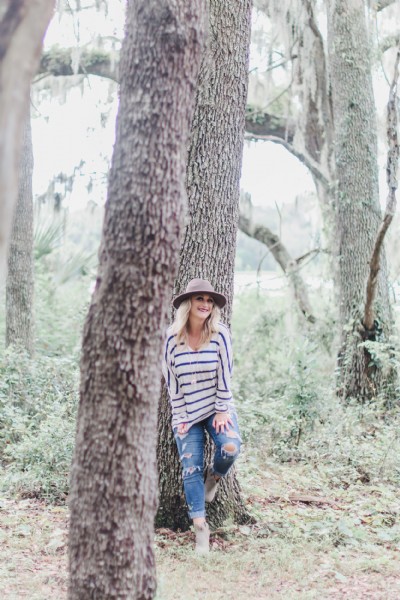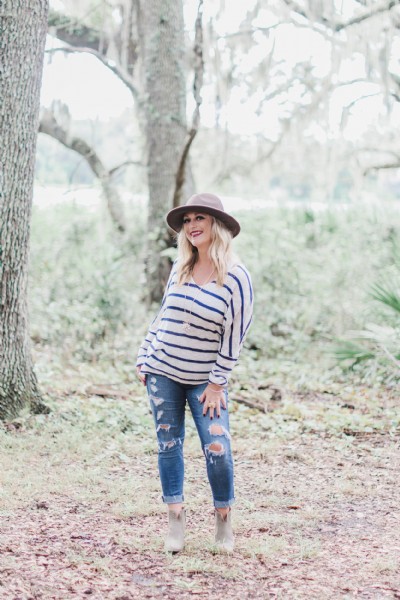 Shopping on a budget get can be difficult especially if you follow bloggers who are constantly buying the newest clothes and products. I never pay full price for anything unless it is something I sincerely cannot live without. Guess what? It does go on sale! So unless it's something you are shopping for like an event, I would wait it out.
Nordstrom
As stated previously, I started shopping more at Nordstrom. I used to be a Macy's girl but their clothing has went down hill unfortunately. I did get a Nordstrom store card so I could shop the N sale early access in July.
What I learned from the N Sale:
1. Go early! I got the early access and went at like noon the day it opened and there were still things I could not get because they were already out of my size.
2. Buy staples like tees, tanks, denims, sweaters, booties. The tees were like $9-14 down from $17-25. The sweaters were down to $25 frpm $45. I didn't buy any jeans because I have too many but those sales were great too.
3. Keep an eye online because people return things and they will add it. There is still one tank I am waiting to get restocked in my size.
OK so I still shop Nordstrom because they have sales constantly. I still have not bought anything full price and if you have a card for every $1 spent you get point and get "notes". So I just got a $20 "note" and I bought the MAC foundation I have wanted and had to pay $12. They always have free shipping too.
Amazon
I constantly buy clothing on Amazon. A lot of times if I see something that is just not what I want to pay I will look for dupes on Amazon. Now they have a new program where you can order clothes and try them on before you buy them! I haven't tried it, but I have a friend who did and she really liked it. I will say to be careful when ordering from Amazon with sizing. Check the chart and go by your measurements not your size.
SHEIN
Shein is a website for discounted clothing (I believe from China) however the quality is very, very good. You can get designer dupes for more than half the price. I bought a Blank NYC dupe leather jacket last year and it's bad ass. The sizing is pretty accurate. Most places from China run small, this one is pretty good but again go by measurements not sizing. The swimwear does run smaller, I wear a large in their swim and I am a size 4. It's great for sweaters and I love for photoshoots! If you order over $100 you get express shipping and will arrive within a week. Normally shipping is about 2 weeks. Their return process is very good as well. You do it all online. Here are some of my fave picks for fall!
XO, Cheers!
Jenn