Good Morning my loves <3
I took about 2 months off from writing to figure out which way I wanted to go with my blog. I always wrote about fashion however, what I really feel most passionately about is life experiences and lessons learned. I want to share deeper stories and relate to people on another level rather than just sharing fashion details. Don't get me wrong, I most definitely will be sharing those as well but I want to focus more on lifestyle. I am going to share some stories with you from when I was younger, growing up and later in life where God showed Himself in the depths of my fears. Please read along, learn about me and I pray you get some inspiration in my "Faith In Fear" series. I also want to introduce my new photographer, Christina Jones Photography.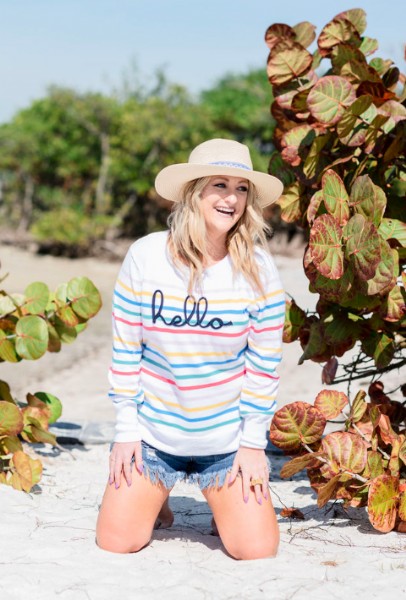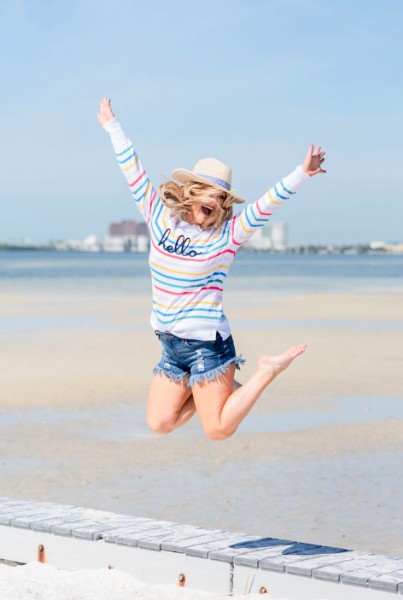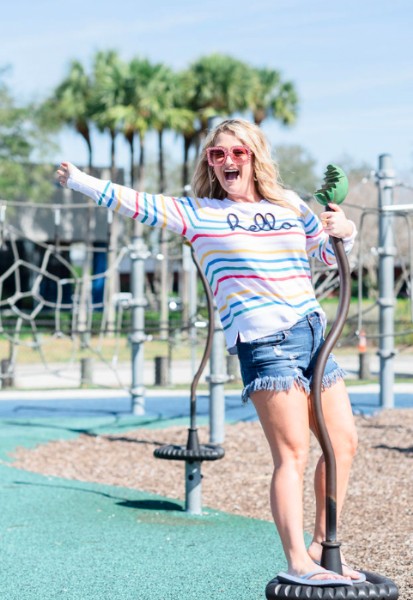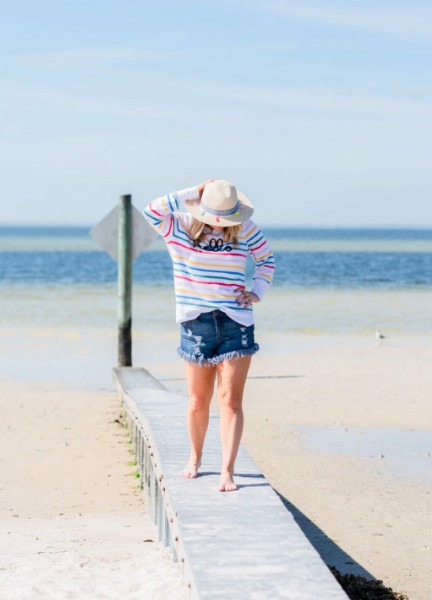 Story 1- Adolescent Believer
The seasons of our lives are not something we can run away from. They happen whether we like it or not. So many times when we are in the depths of a storm we look up and ask why? Why is this happening? Why me? What did I do to deserve this? But one thing that is true, the sun always seems to rise again.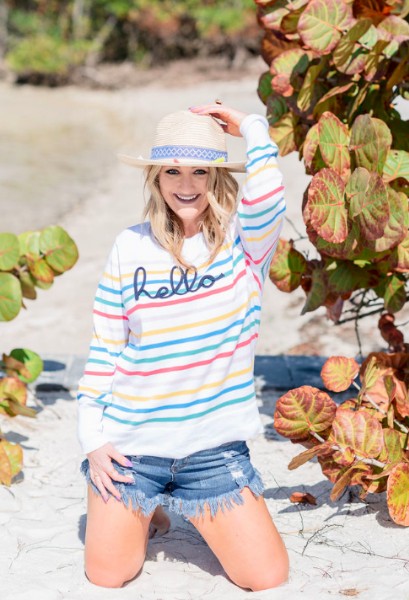 When I was younger I was extremely afraid of thunderstorms. When I was 5 years old I was out fishing with my dad, his friend and her daughter on our boat. My dad had a boat since the day I was born so this was a common activity for us on the weekends. I would have hoped (and still hope) that my dad checked the weather before we went to make sure we would be safe that day. As we know, the weather, not unlike our lives, can sometimes be unpredictable. We can make all the plans we want but if God wants to bring on a storm, it's a-comin'. That was how this "calm" Saturday morning on the bay in southern New Jersey went. We saw it coming in the distance and my dad started vigorously pulling up the anchor and hurrying us to shore. However, we had gone so far out we knew it would hit before we could get back. I like to call this my first "NDE" near death experience. I was a little dramatic at 5. So there we were hiding under life jackets and anything rubber we could find in hopes to make that the lightning would bounce off of us if it decided to strike at that very moment.
The wind was blowing 100 MPH, just kidding but at 5 it sure felt that way. And in my drama queen defense, there was a pretty stiff wind with loud gusts and erratic waves crashing over the boat. I felt like I was literally in hell. I remember being so afraid and feeling like I was going to die. I was also irritated with my dad thinking "how could he let this happen". It now reminds me of Matthew 8 23:27 when Jesus and his disciples were in a storm on the boat and the disciples were yelling for the Lord to save them and Jesus says "you of little faith". That day I had little faith; little faith in my dad and little faith in the Lord.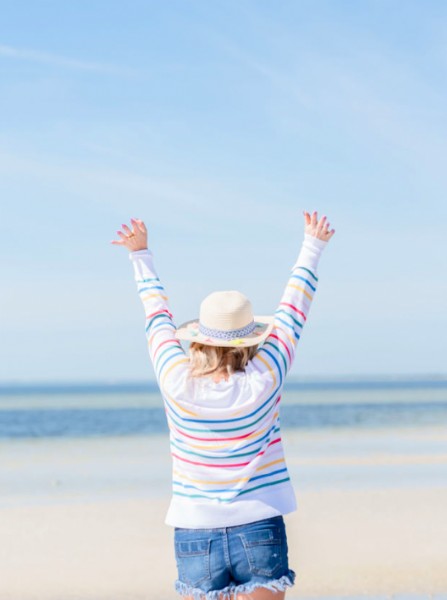 When we finally made it to shore I remember leaving my dad and everyone else behind, leaving dust trailing my feet to make it safely to the truck. I was white-knucking the tire until my dad got the boat out and we could leave. When I got into the car I just sobbed. I sobbed because I was so grateful that I was alive. It's funny though because my dad was as cool as a cucumber. He knew we would be ok, he knew he wouldn't let anything happen to me. And the Lord also took care of us just he did His disciples. I needed to learn to have faith and this was my first experience of letting God take the reins during a storm, literally. I had no control, zero, I had to have faith in the people who loved me. And just like every other storm in our life we have to have faith, faith in God, faith in others and most of all faith in ourselves.
XO, Cheers!
Jenn