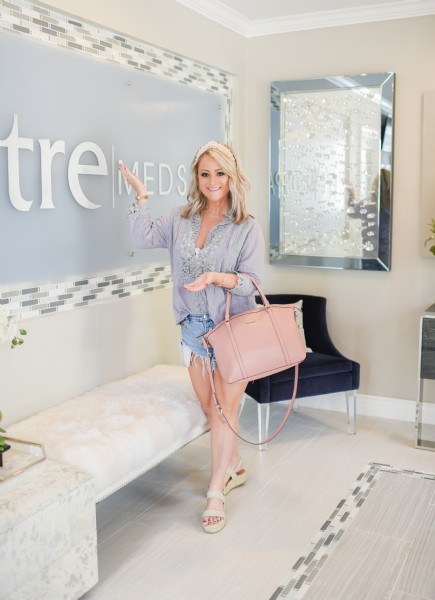 In 2017 I decided to start getting Botox. I would look in the mirror and cringe at the site of my 11s. The three years prior to that I was working behind a desk, on the computer full time and being that I am type-A I would concentrate so hard that my eyes practically became one. Except they didn't, but instead left me with a big fat #11 in the center of my eyes. So I went on Groupon to find a reliable med spa with a deal for new customers. That is when I discovered Tre MedSpa in Westchase. My initial impression of the spa was "OH MY GOSH this is gorgeous!"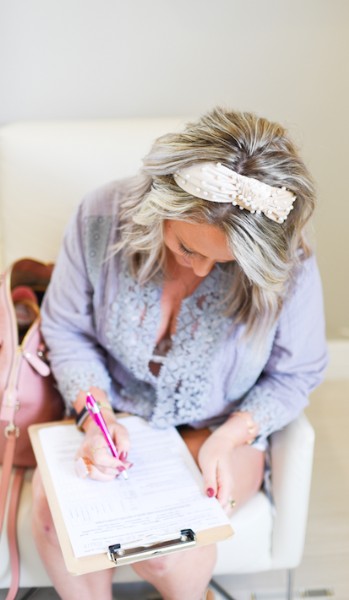 The waiting room is draped in jewels, and as your breathe in, scents of peppermint make you feel at ease; it's calming and welcoming as is the amazing staff. I have always been greeted kindly, offered water and made to feel at home.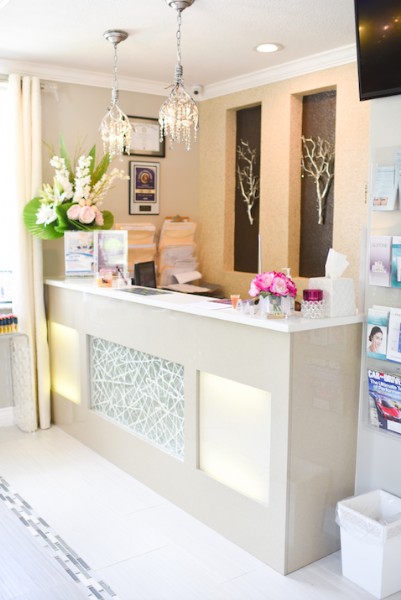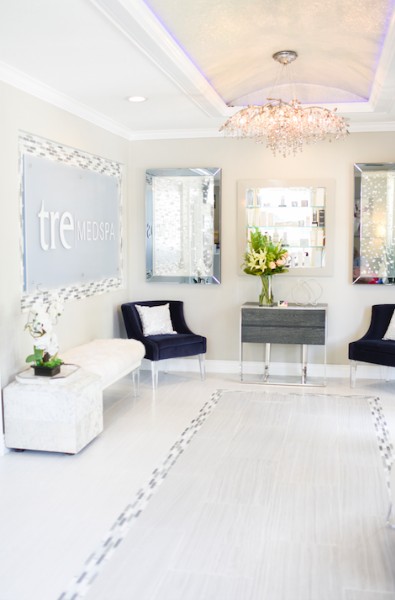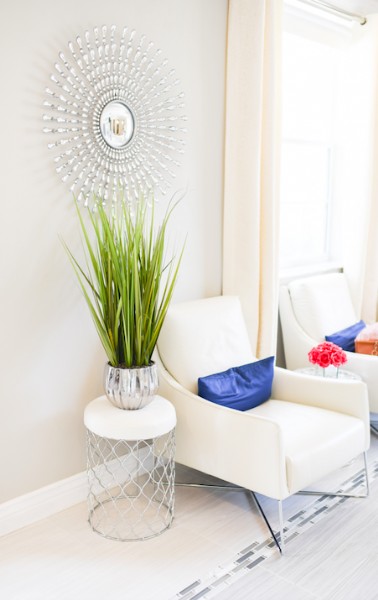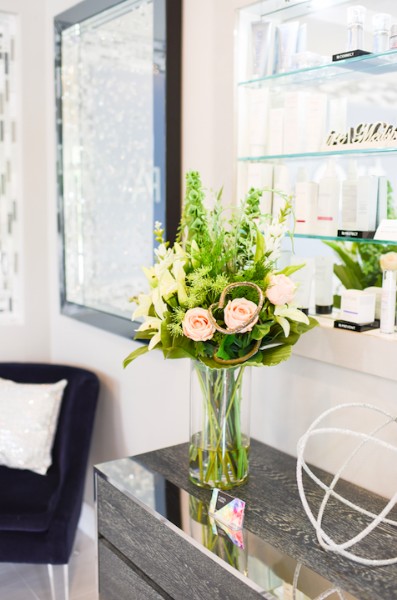 After 2 years of getting Botox with Dr. Pham I decided to try out dermal fillers as well. I never had an issue with my lips but the older I get, the thinner and dryer they get. Even though I moisturize them nightly. Dr. Pham is always super knowledgable and always informs you of what she is going to do before she does it. She never pushes you to do anything you don't want but does have a way of making you want to look the best!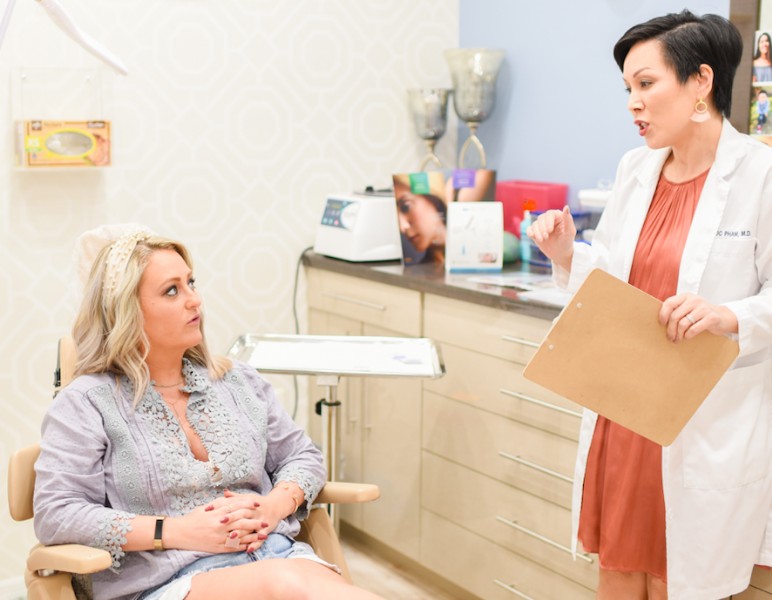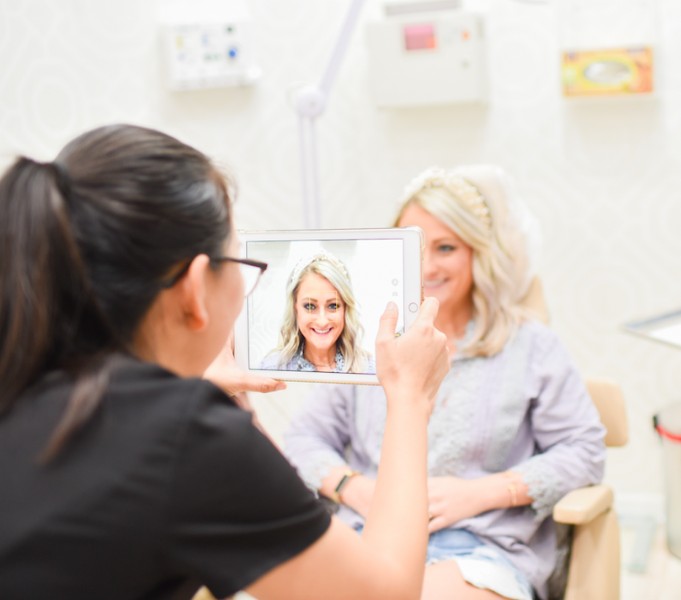 I went with the Juvederm Vobella which is the lightest one you can get. This is Dr. Pham's favorite because it comes out the most natural looking. I only did the .55 ML syringe the first time to see how my lips took to it and how they looked. I also did two shots of Botox above my lip (called a lip flip) to help relax the upper lip for a more defined smile.
The Process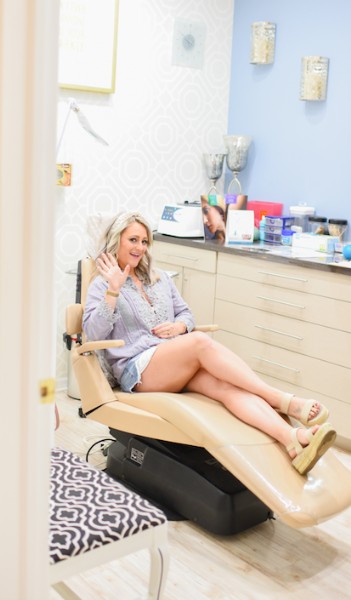 Dr. Pham puts on an external numbing lubricant that sits on your lips for about 15 minutes. When it's all numbed up she takes a small needle on each corner of the lips and inserts more numbing into the actual lips. This product numbs immediately.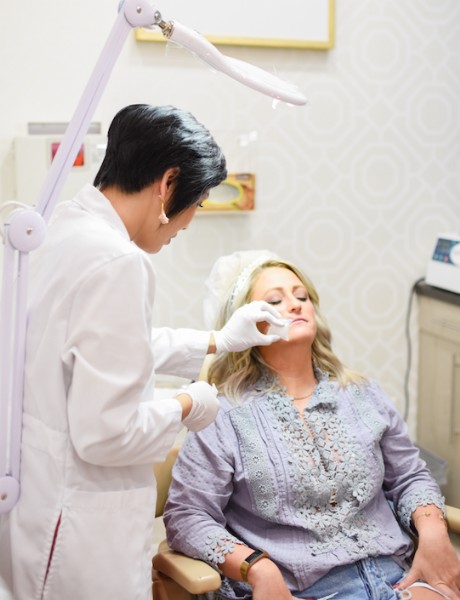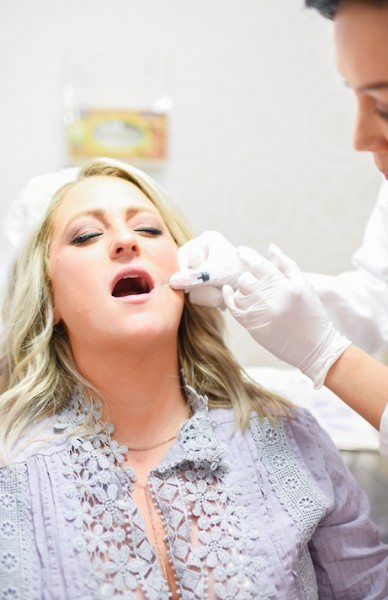 When she is ready to go, she takes another small needle to make a hole in one corner of the mouth, this is where she threads the teeny tiny tube into the lips. What I love about this process is that she does not poke holes through the front of your lips leaving large bruises. She threads the lip and releases the Volbella as she pulls the tube out. This is mostly painless because of the numbing but the closer to the inner lip she gets, you will feel a little pinching. It is not unbearable, but I have a very high pain tolerance. She does this to both sides.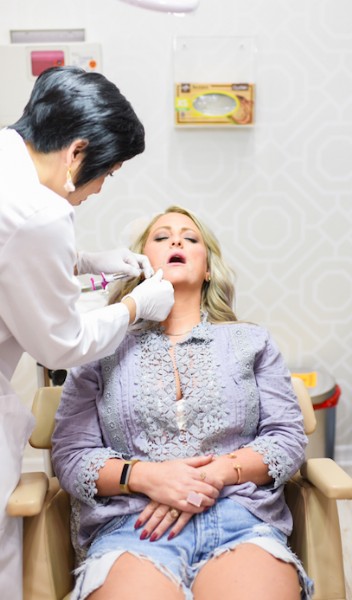 This last time around, I had her create me a cupids bow and philtrum (the two little lines above your lip). I did not have either of these and she built them with the Volbella. So cool.
Tre MedSpa often has specials and they have a customer loyalty program where you can earn $30 credit towards your next visit. I love Dr. Pham and her whole staff. Visit their website for a complete list of services and mention my name when you go & receive $20 off!!
Xo, Cheers!
Jenn